Professor Kimo Jang of Orthopedic Surgery of Anam Hospital
Appointed Team Doctor for Team Korea for World Cup 2022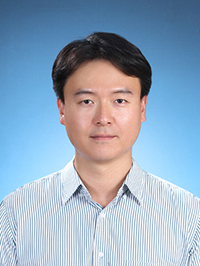 Professor Kimo Jang of Orthopedic Surgery of Korea University Anam Hospital was recently appointed a team doctor for the Korea National Team for the FIFA World Cup Qatar 2022.
Professor Jang, who will be in charge of the medical care of the national team, starts his post as a team doctor from Korea-Japan A match, which will take place in Yokohama, Japan on March 25, to the final tournament of the Qatar World Cup, which will take place in November.
He graduated from Korea University College of Medicine and received a master's degree and doctorate from the same university. He specializes in the knee joint and lower extremity sports injury, and ligament reconstruction at Korea University Anam Hospital.
He is an active member of various associations home and abroad such as the Korean Orthopaedic Association, Korean Knee Society, Korean Society for Sports Medicine, and Korean Arthroscopy Society, and has published clinical and basic research articles on knee joint disease and sports injury in domestic and international journals, making a remarkable scientific contribution.
Serving as a medical subcommittee member of the Korea Football Association and a team doctor of the Korean National Soccer Team since 2019, he serves as a team doctor of LG Twins, greatest professional baseball team in Korea since 2021.