Anam Hospital Opens Korea's Frist 'Urology Health Screening Clinic'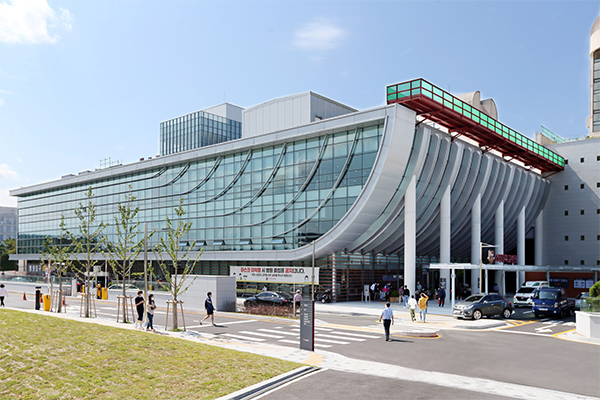 Korea University Anam Hospital (President Jong-Hoon Park) opens a 'Urology Health Screening Clinic' for the first time in Korea in the Department of Urology and will offer its services starting March 24. Professor Jun Cheon of Urology who served as the president of the Korean Urological Association and the chairman of the Foundation for Korean Urological Association is in charge of the clinic.
Many health screening centers in Korea perform general checkups, but health checkups of urinary organs such as prostate and bladder by a board-certified urologist are not generally performed. According to Korea's statistics on cancer (from National Cancer Information Center's 2018 data), prostate cancer and kidney cancer are among the top 10 cancers in both men and women. For men, three types of cancer of the urinary system-prostate cancer, kidney cancer, and bladder cancer-are among the top 10, highlighting the importance of screening urinary organs in a general health checkup by an experienced board-certified urologist.
Korea's first Urology Health Screening Clinic of Korea University Anam Hospital can perform one-stop screening using transrectal ultrasound of the prostate and seminal vesicles and bladder ultrasound along with cutting-edge digital cystoscopy if needed. Additional tests such as CT scan or MRI can early detect and treat diseases of the kidney (tumors, cysts, abnormalities, stones), bladder (tumors, stones, inflammation), prostate (prostate cancer, prostate hyperplasia, prostatic calculi), seminal vesicles, testes, and scrotum. Another notable characteristic of the clinic is that patients can receive correct diagnoses and optimal treatment from the nation's leading urologists.
"As Korea is rapidly entering a super-aged society from an aging society, regular health checkups of urinary diseases in prostate and bladder which are common in the elderly, are necessary, and detailed checkups are a must to prevent prostate hyperplasia, prostate cancer, bladder disease, and urolithiasis which are more frequently observed among men aged over 50," said Professor Jun Cheon. "We will do our best to improve and maintain the health of our patients through early detection of urologic diseases and appropriate and rapid treatments," he added.