Professor Sang-Ho Jun of Anam Hospital Set to Develop
Highly-Potent Stem Cell Therapy for Dry Mouth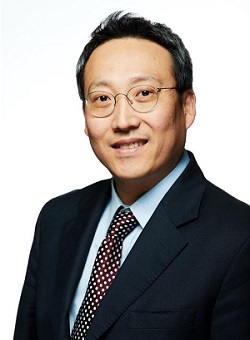 Sang-ho Jun, a professor at Korea University Anam Hospital, was nominated as the lead researcher on a project to develop a treatment for dry mouth using stem cells.

The project will receive a total of 1.7 billion won over the course of four years from the Pan-Ministerial Regenerative Medical Technology Development Program established by the Ministry of Science and ICT and the Ministry of Health and Welfare, and Korea University and Seoul National University along with CELLnLife, a company specialized in stem cell therapy, will jointly participate in the project.

Dry mouth affects 30% of the population over 65 years old and 50% of the population over 75 years old. It can increase the incidence of severe secondary oral diseases, such as multiple dental caries and periodontal diseases as well as bad breath, stomatitis, and oral candida. At the end of the day, it can even affect various systemic diseases.

As of now, the causes of dry mouth that have been identified include chronic diseases such as diabetes and Sjögren's syndrome, an autoimmune disease; side effects of drugs taken by patients for various conditions; and radiation treatment applied around the face. But there is as of yet no treatment available to cure it.

The highly-potent stem cell treatment to be developed through this joint research project is expected to treat saliva secretion failure, overcoming the limitations of existing pilocarpin drugs and oral supplements (artificial saliva, sugar-free gum, toothbrushes, ointments, etc.).

Professor Jun, lead researcher on the project, said, "Many preclinical studies have been done on salivary gland regeneration using stem cells, and recently a clinical study approved by NIH was launched in the USA. We aim to implement a clinical trial and get IND approval for this stem cell treatment within four years."